EXPORT News
There continues to be a lot happening with EXPORT. Here are some highlights!
---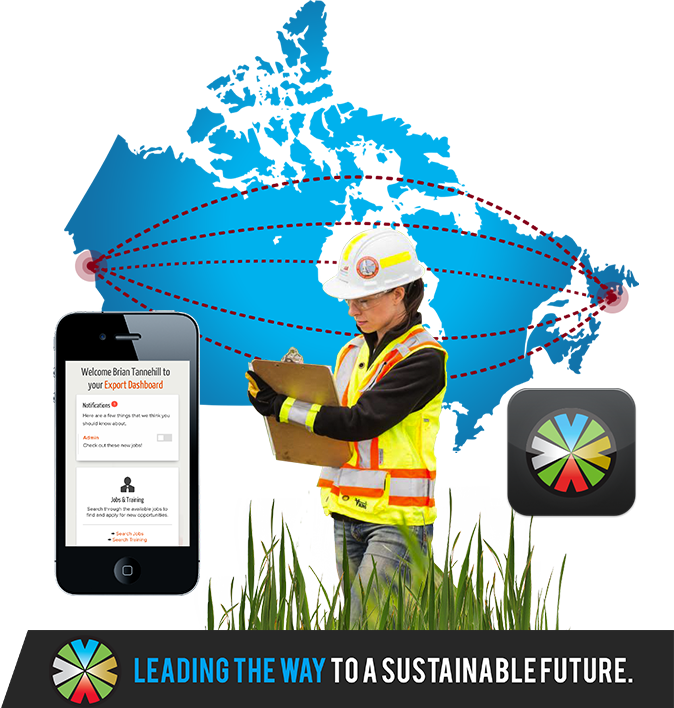 ---
Learn More
EXPORT Launching Company Showcase Campaign in the New Year
Is your company building a representative workforce and looking to engage or hire Indigenous individuals or contractors? Let us tell YOUR story!
EXPORT is Going Mobile
We are currently working on our Mobile app to be launched in iTunes and Google Play Q2, 2017
EXPORT Builds Tribal Council Access
EXPORT is developing customized permission and support services to allow Tribal Councils to utilize the tools, while maintaining data security and integrity for the clientele they serve
EXPORT Expands Across Canada
EXPORT now has partner communities in BC, Alberta, Saskatchewan and Ontario
What is EXPORT?
A Skills Inventory and Vendor registration database that has been developed by the Saskatchewan First Nations Natural Resource Centre of Excellence.
EXPORT will bring to YOUR company searchable resumes of skilled and trained First Nations people, along with Pre-Qualified First Nations Owned Vendors.
---
Centre of Excellence
A creation of the Lands and Resources Commission of the Federation of Saskatchewan Indian Nations (FSIN), the Centre of Excellence is mandated to provide support and work with First Nation communities in creating opportunities for the innovative, sustainable and environmentally responsible development of the natural resources within their lands and Indigenous territories.